How to Add Blacklist for RON Campaigns in ZeroPark
There is no obvious blacklist area that you can opreate directly in zeropark for RON campaigns. But an indirect way exsits. So a predefinded blacklist can add as other traffic sources.
Step 1:
Click "Search" in campaign details page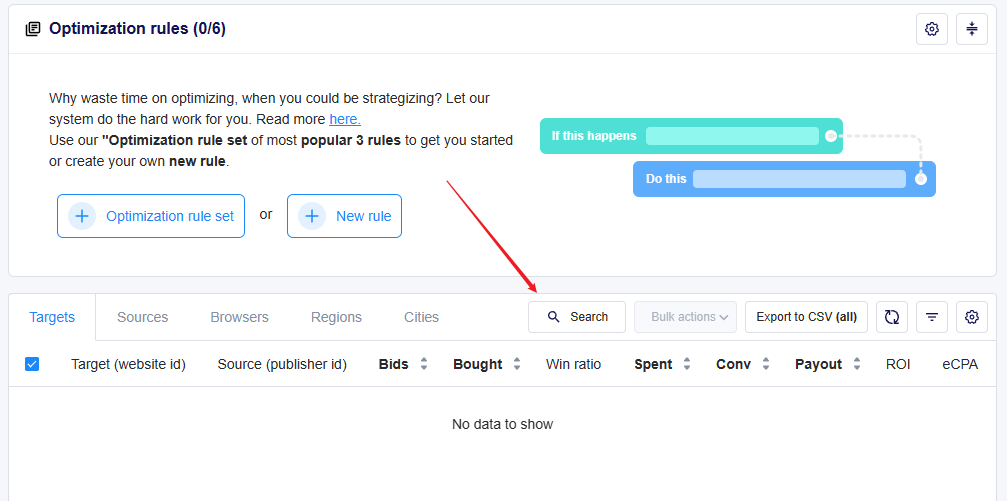 Step 2:
Paste the list and click "Search" button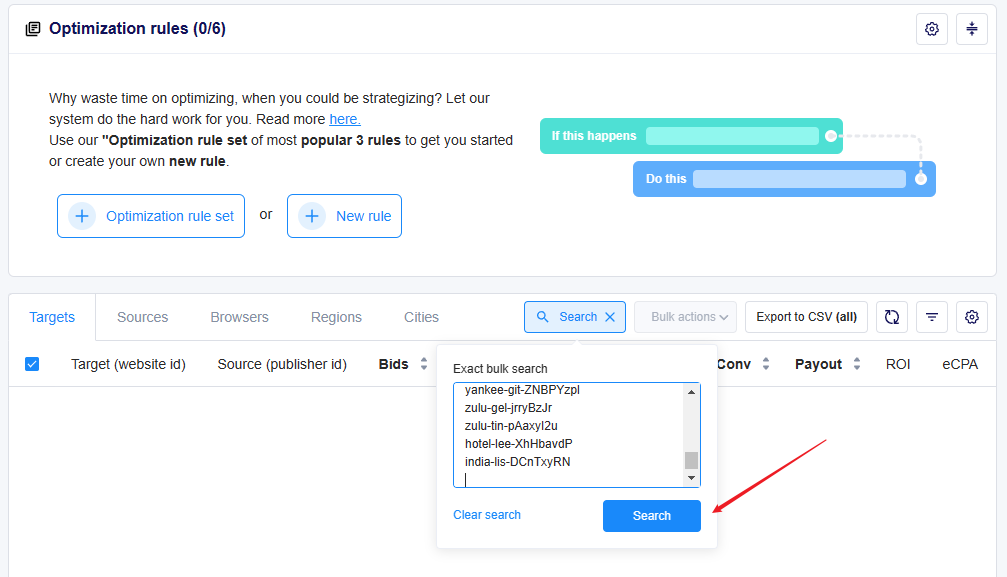 Step 3:
Tick all the Targets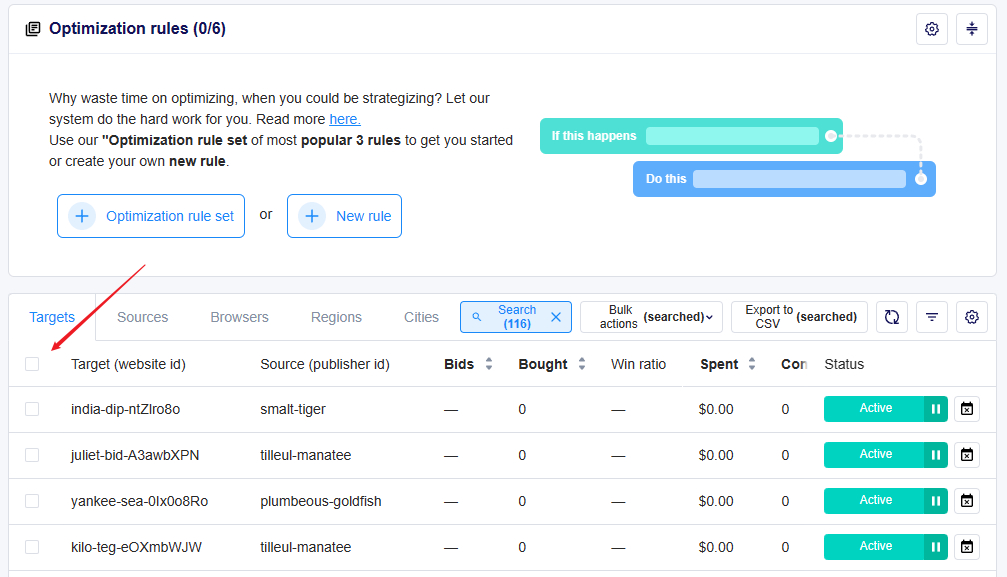 Step 4:
Pause targets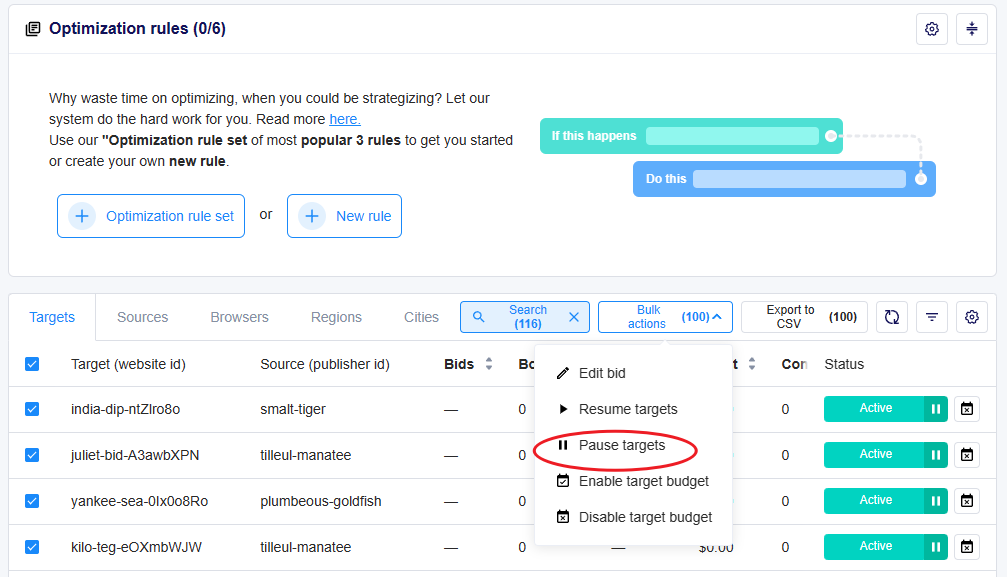 Done, all preset blacklist targets added.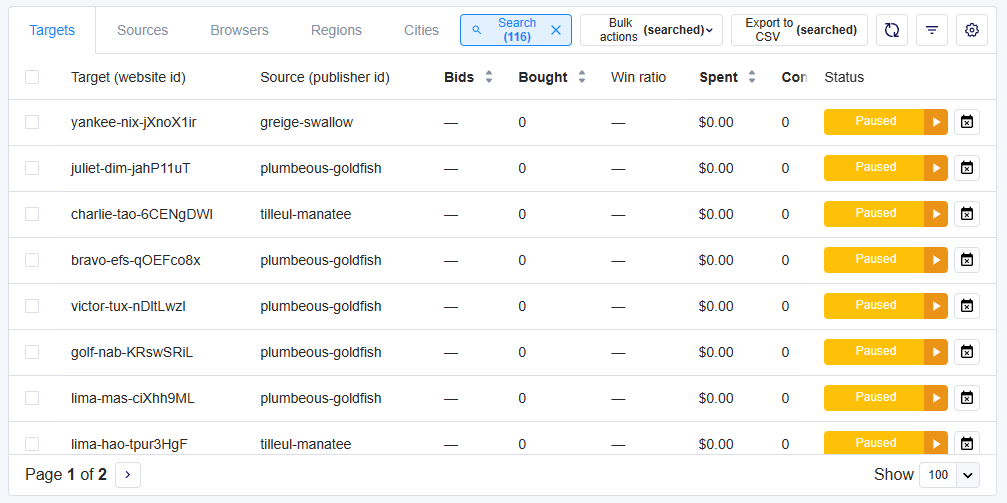 PS: ZeroParkHelper – An automatic optimization tool to improve the ROI of ZeroPark campaigns!