How to get ExoClick API Keys
ExoClick API Keys can use for ExoClickHelper to automaticly optimization. And also other automatic programs. It's very useful.
Now we will show you how to get these API Keys.
1. ExoClick->Personal Profile->API Tokens
or visit the url below directly:
https://admin.exoclick.com/panel/settings/profile/my-profile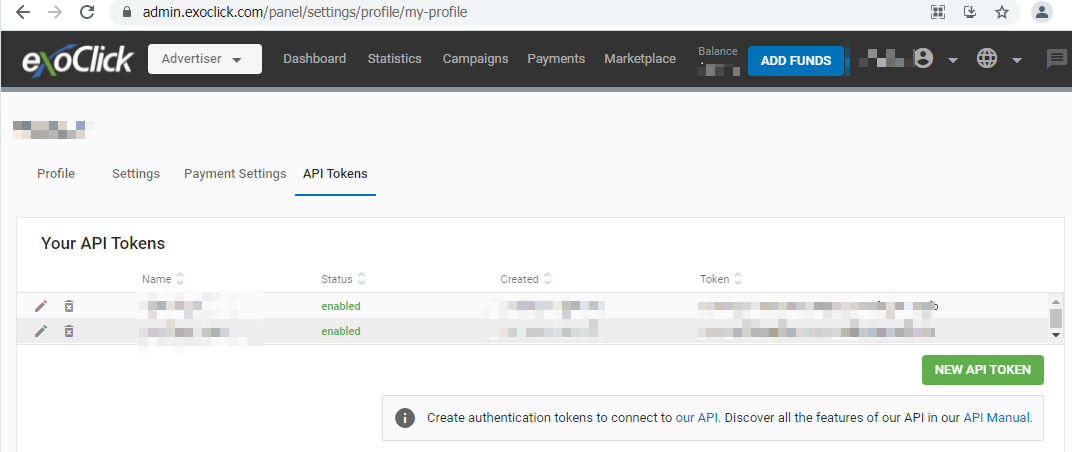 2. Click "NEW API TOKEN".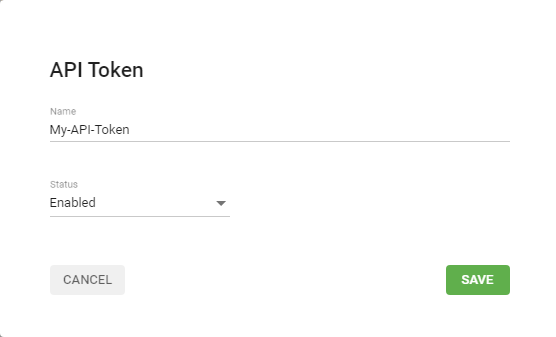 3. Click "Save"
4. Copy the Token

Done!
PS:
1. The API is rate-limited to 150 requests every 60 seconds.
2. Statistics requests are rate limited to 30 requests per minute for each IP address and 25 requests per minute for each username.
https://docs.exads.com/docs/api-manual-rate-limiting/
Don't have an ExoClick account? Sign-up HERE.