PostBackHelper – One to many postbacks!
An affiliate marketing tool that enables one-to-many postbacks!
Principle:
The regular postback process: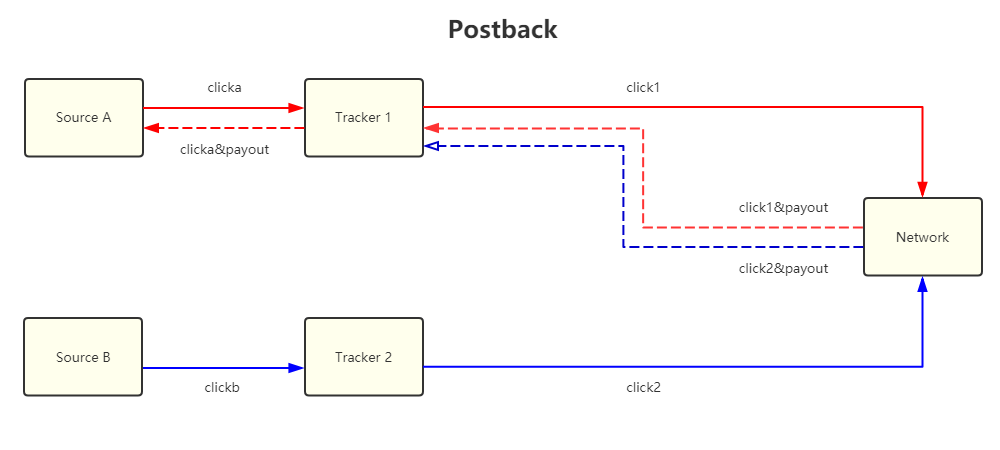 The postback process with PostBackHelper: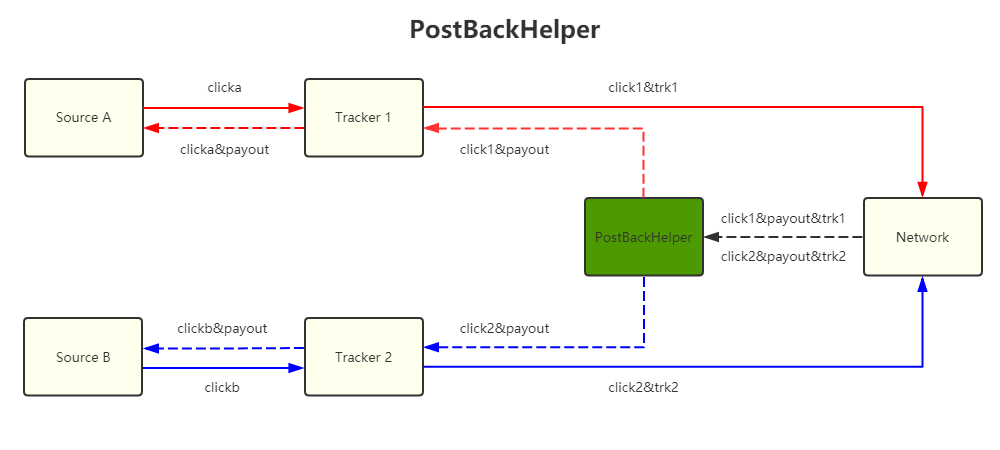 Main functions and features:
1. One to many postbacks
Just set up a global Postback URL in the affiliate network backend, and whenever a conversion is generated, PostBackHelper will send the information back to the corresponding tracker.
2. Self-hosted
Software programs and data are hosted on your own server, in the form of non-cloud services. Your are the owner of your data, that's safe and secure.
3. Simple and easy to use
Develop by PHP language, efficient performance. The admin dashboard is clean and simple, once the configuration is completed, no need for too much intervention.
4. Convenient and flexible
Can be used alone, or with other software or other tools. No need to bundle, just one click to on or off as you wish.
5. Support POST method
For some networks that use the POST method to postback the conversions, which the ordinary trackers are not supported. But PostBackHelper is supported (requires professional version).
6. Permanent license
Buy once, use for ever. No need to renew on a monthly or yearly basis like subscription-based services and products. No need to worry about forgetting to renew, thus making it unusable.